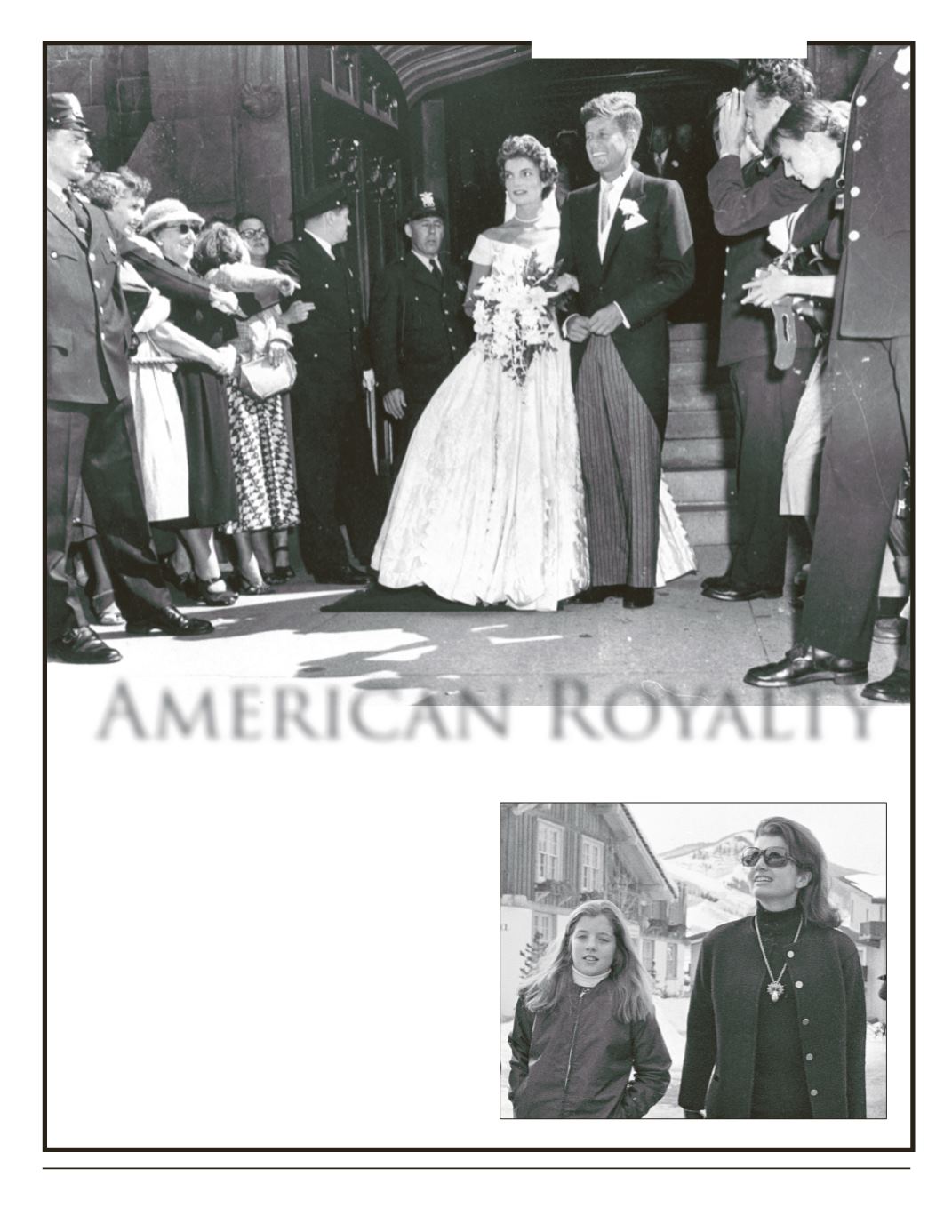 4 Time Lines
In this Sept 12, 1953 AP file photo,
Senator John F. Kennedy, D-Mass.,
leaves St. Mary's Church with his
bride, the former Jacqueline Bouvier,
after their wedding in Newport, R.I.
American Royalty
25 Years Ago - The Death of Jackie O
Remembering the Life & Legacy of Jacqueline Kennedy Onassis
Jacqueline Kennedy and daughter Caroline
stroll through Vail Village in search of ski
clothes and equipment for their week of ski-
ing in the Colorado mountain ski resort about
110 miles west of Denver, March 19, 1968. (AP
Photo/Robert D. Scott)
I
t's easy to forget the Jacqueline Lee Kennedy
Onassis was an educated woman, a lover of
books and the written word.
Before she became Jack's wife, or America's
widow she graduated George Washington University
with a degree in French Literature.
After the death of her second husband, Jackie O,
as she was called in the press, embarked on a long
career in publishing, working as an editor.
"There are many little ways to enlarge your child's
world. Love of books is the best of all," she said.