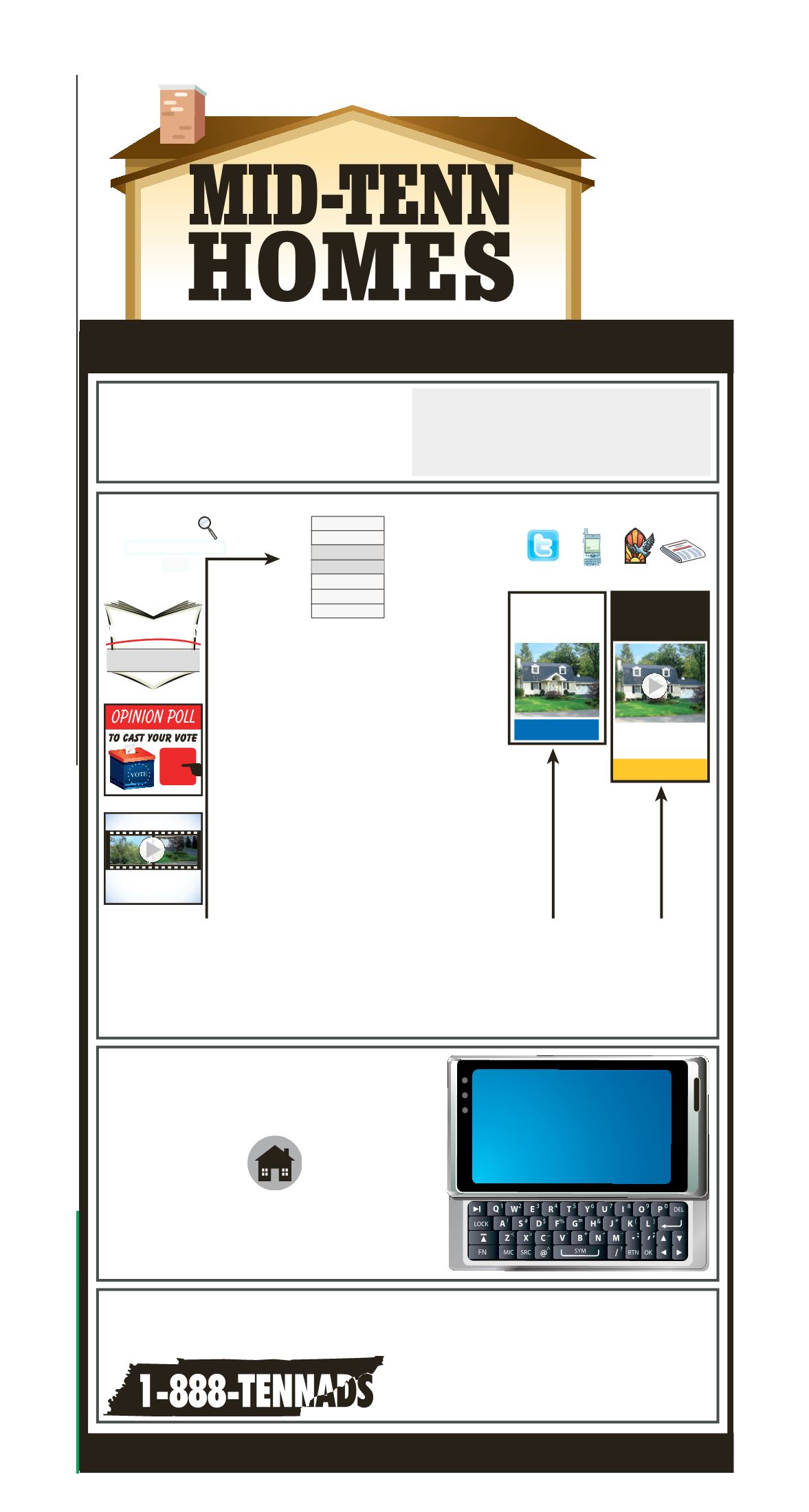 Mid-Tenn Homes
-- March 11, 2020-March 17, 2020
—
3A
May 20, 2011
Home Warranty Basics
Buying a home is arguably one of the largest
purchases a person will make. It can also be one of
the most stressful. Individuals take quite a financial
leap when buying a home. Even after careful
consideration of funds and budgeting, it's easy to
become overextended. A home warranty can take
some of the bite out of unexpected expenses.
Although home buyers are urged to hire an inspector
and check a property and structure from top to bottom
before signing on the dotted line, a home inspector
cannot foresee everything that may crop up after a
person moves into a home.
"When my home inspector reviewed the property he
found only minor things that needed attention," says
a local resident. "After I moved in, we shortly learned
that the crawl space had flooding issues that would
require a lot of money to fix properly."
Bi -Monthly Home Guide
www.mid
- tennhomes.com
TO VIEW
ENHANCED FEATURES
VISIT ONE OF OURWEBSITES:
www.tullahomanews.com
www.heraldchronicle.com
www.manchestertimes.com
www.themoorecountynews.com
MID-TENN HOMES IS PUBLISHED TWICE A MONTH BY LAKEWAY PUBLISHERS, INC.
FOR ADVERTISING PLEASE CALL
1-888-836-6237
NEW HOME
3 Bedroom, 2 Bath
$89,000
Call 000-0000
Sign Up Now!!
Receive new listing information sent
directly to your phone along with the
agent's contact information.
Looking to buy a new home?
Want to know about new listings as
soon as they go on the market?
Text the word HOMES to 74574
FEATURED
HOMES
CLICK HERE
Video Tours
WATCH NOW
NEW
LISTINGS
Enter Here
Home News Sports Videos
Classifieds Business Lifestyles Entertainment
Links
Shopping Subscribe
Classified Ads
Jobs
Local Real Estate
Featured Homes
MidTenn Auto
Public Notices
TN Public Notices
Search Articles
GO
Twitter
Text Alerts Obits Your News
JUST CLICK HERE
ONLINE DELIVERY
THE ENTIRE PAPER
EXACTLY AS IN PRINT!
CLICK
HERE!
LOCAL NEWS
VIDEO
FOR NEW LISTINGS AND
FEATURED VIDEO TOURS AND SLIDESHOWS
TOLL FREE
March 11 2020
March 17, 2020